NCLEX Practice Exam
Practice Today for Future Success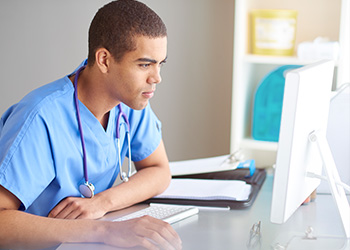 Prepare for the NCLEX-RN or NCLEX-PN
The NCLEX Practice Exam (NPE) helps candidates prepare for the NCLEX by providing an exam similar to the one they'll take on test day. It's comprised of previously used NCLEX questions. The NPE is available in English for the NCLEX-RN and NCLEX-PN, as well as a French version for the NCLEX-RN.
Français
Need Help? Contact Support
Questions? See Practice Exam FAQs
Practice Exam Features
Two separate exams with 125 questions each;
Five continuous hours to take each practice exam;
Each exam can be taken only once;
Exams must be used within 45 days of purchase; and
A score report is provided with the percentage of questions answered correctly.
Get Started
Already have an account?
To view this video please enable JavaScript, and consider upgrading to a web browser that supports HTML5 video